STORE DETAILS
updated 04/14/2013

Knight Ware Inc's Google Calendar
deck lists from past Eternal events
Still a work in progress, comments welcome
Knight Ware now has 19 Magic Legacy decks
and 5 Vintage decks with 10/15 Playtest cards
available to borrow for our tournaments

WarHammer Casual Event
Saturday June 17, 2017
Painting/Assembly from 1pm to 2pm
open play from 2pm to about 8:30pm
We are going to have 3-4 areas set up.
40K and Fantasy welcome
Casual play, no entry fee.
Figures need NOT be painted
The store has some Guard,
SpaceMarines, Tyranid and Tau
figures available for use
Magic Unsanctioned
Vintage Tournament
06/25/2017 at 2 PM
Facebook Link
$15 for up to 10 playtest cards
$20 for up to 15 playtest cards
$1 additional for each playtest card over 15
Cash only for entry fee
Credit cards fine for other purchases
All $ taken in is given back in Store Credit
T4 - T8 depending on Turnout
Decklists Required get one here
WarMachine / Hordes Tournament
Sunday July 2, 2017 at 12 noon
MKIII rules 75 points
$10 Cash only entry fee
Credit cards fine for other purchases
All $ taken in is given back in Store Credit
**Magic Team Unified Legacy**
Sunday July 9, 2017 at 2PM 16 teams max
Link to googlesheet
Due to time involved with deck construction,
Any team not finalized by 7/2/17 (1 week before event)
risks getting replaced by an alternate team.
Still working on entry fee but 100% of it
will go into the prize pool for top 4 teams.
Decklists Required get one here
Magic Hour of Devastation PreReleases
Sunday July 9, 2017
store opens at 9am for signups.
#1 starts at 10am #2 at 3pm
$25 each 18 players max per event.
2x HOD boosters in prize pool per player registered.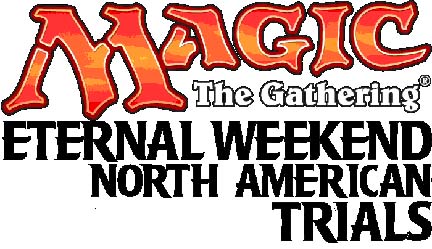 *Sanctioned* Magic Vintage Tournament
Trial for Eternal Weekend
Sunday July 16, 2017 at 2 PM
Sign up on Facebook Here
Decklists Required get one here
Basic entry fee (you bring your own deck) $20 cash only
Store credit prizes 100% payout including all extra$

As this is Sanctioned, no proxy/playtest cards are allowed *but*
There will be a store credit prize for the highest finishing deck
that does NOT contain any of these cards-
Ancestral Recall, Black Lotus, Mox Emerald,
Mox Jet, Mox Pearl, Mox Ruby,
Mox Sapphire, Time Walk, Timetwister,
Bazaar of Baghdad, Mishra's Workshop, Time Vault

I also have the following cards available to rent
for a bit extra over the basic entry fee
9x Bazaar of Baghdad $5 /ea ($16 for a playset)
4x Mishra's Workshop $5.00 /ea

4x Ancestral Recall $5.00
4x Black Lotus $10.00
4x Mox Emerald $3.00
4x Mox Jet $4.00
3x Mox Pearl $3.00
2x Mox Ruby $3.00
3x Mox Sapphire $5.00
4x Time Walk $5.00
2x Timetwister $2.00
Up to 2 sets of P9 for $35

3x Time Vault $3.00
4x Library of Alexandria $3.00
4x Mana Drain $1.00 /ea
Duals, Fetches, smaller cards
no additional charge to borrow,
just ask to see if I have a specific card(s).
Star Wars X-Wing Store Championship
Sunday July 23, 2017 start time is noon
Magic Modern PPTQ
Sunday July 30, 2017 at 1PM
Legacy tournaments every Friday at 7:00 PM, $5 cash entry


Boardgame Day/RPG's most Saturdays 1 PM

Heroclix Tournaments, most Thursdays 6:30 PM

Store Hours
Sun 11AM - 8 PM PT
Tues-Thur Noon - 8 PM PT
Fri, Noon - 10 PM PT
Sat, 11 AM - 10 PM PT
CLOSED MONDAYS
(818) 769-7830